ZB-F melt pump for reactor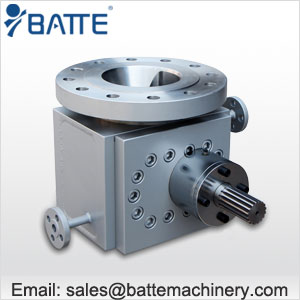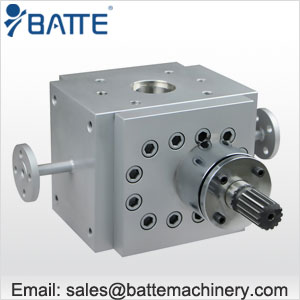 ZB-F melt pump for reactor applications:
ZB-F series gear pump for reaction kettle is mainly used for transporting medium or high viscosity medium out of the vacuum reaction kettle. On basis of large suction inlet flange design, the high viscosity medium is able to absorb inside under vacuum conditions. This series melt pump for reactor is primarily applicable for ABS, PS, PC, PET, SAN, PP, PE Biopolymers, etc.
These chemical metering melt pump for reactor is mainly used in chemical engineering, chemical fiber, spinning, oil, food industry, biology, medical, and so on. Such as dacron, acrylic fibers, high strength polyethylene, resin, medical, binding agent, polyol, oil and other industries. With the increasing development of mechanical industries, this melt pump is increasingly accepted and applied by domestic.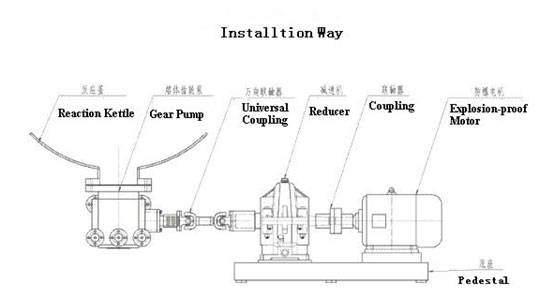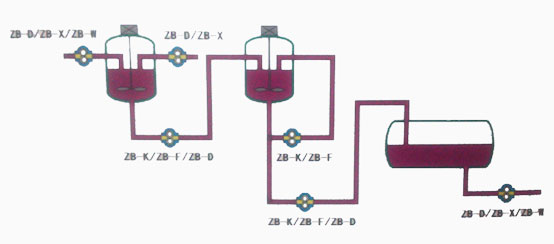 Technical Parameter of reaction kettle gear pump:
◆Material for Melt Pump Body: stainless steel, carbon steel, hatelloy, monel metal
◆Material for Gear: M2 Steel (Optional), tool steel, nitrided steel, special materials or coating
◆Gear Tooth Type: straight gear, helical gear, herringbone gear
◆Material for Sliding Bearing: Tool steel, titanium tantalum alloy, silver nickel, special materials or abrasion-resistant coating
◆Shaft Sealing: Mechanical sealing, packing and spiral packing, combined
◆Heating System: Conduction oil heating or biphenyl gas heating
◆Model/Flow Range: 0.5CC - 12000CC, 0.5cm3/rev - 12000cm3/rev
Operating Parameter of Melt pump for reactor:
◆ Theory: Positive Displacement Gear Pump
◆ Structure: Gear Pumps
◆ Usage: Plastic, Rubber Pump and Fiber
◆ Power: Electric or Oil
◆ Fuel: No Need
◆ Pressure: High Pressure
◆ Volume Range: 0.5CC - 12000CC
◆ Viscosity: ≤40000 Pa.s
◆ Working Temperature: ≤400°C(750°F)
◆Cleaning Temperature: ≤450°C(850°F)
◆ Inlet Pressure: Vacuum--1.5MPa
◆Outlet Pressure: vacuum – 1.5MPa
◆Differential Pressure: ≤25MPa
◆ Outlet Pressure: 40Mpa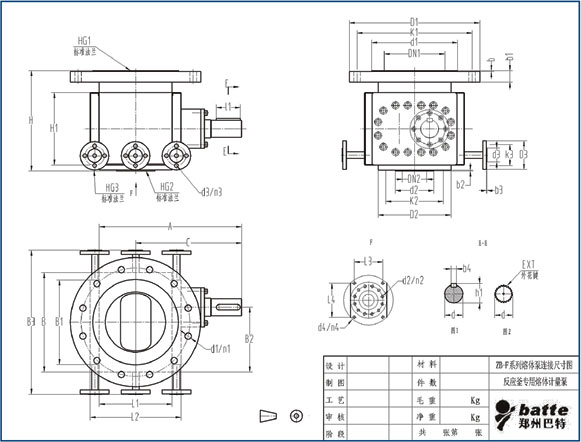 Pump Model

Pump Volume (CC)

Driven Power (kw)

Heating Power (kw)

Working Temperature

Working Pressure

ZB-0.6

0.6

0.37

0.5

≤400℃(750°F)

Outlet Pressure: ≤ 40Mpa(6,000psi)

Outlet Differential Pressure: ≤ 275bar

ZB-1.2

1.2

0.75

0.5

ZB-2

2

0.75

1

ZB-5

5

1.1

2

ZB-10

10

1.5

2

ZB-20

20

2.2

2

ZB-31.5

32

3

2

ZB-50

50

4

3

ZB-100

100

5.5

4

ZB-150

150

7.5

5

ZB-90/90

200

11

6

ZB-100/100

250

15

8

ZB-100/100

315

18.5

8

ZB-115/115

500

22

12

ZB-130/130

800

30

15

ZB-160/160

1200

37

20

ZB-180/160

2500

45

24

ZB-180/180

3200

55

24

ZB-224/224

6000

75

30
Features of chemical reactor melt pumps:
◆ Stabilizing outlet pressure;
◆ Improving the products quality;
◆ Increasing the extrusion output;
◆ Reducing unit energy consumption;
◆ Prolonging the service time of extruder.
---
pre:
ZB-D gear pumps for pipeline
next:
ZB-R extrusion rubber pump
Inquiry
Please feel free to give your inquiry in the form below. we will reply you quickly!