New type melt pumps for extruder
New type melt pump introduction:
New type melt pump for extrusion adopts the latest technology and the best materials. Batte ensure its good performance in operation. Melt pumps for extruder are used between extruder and die to improve the quality and performance of products.
Special gear pump for PVC:
PVC gear pump is external lubrication type melt pump, and is suitable for difficult working conditions. Compared with the more traditional melt pump self-lubricating system, external lubrication conditions are more suitable for harsh use. When the polymer contains more non-meltable substance, such as calcium carbonate particles, carbon, glass fiber, etc., for a long time at high temperature and easy lubrication flow path within the coalescence, the lubrication passages blocked or closed, once the lubrication system line not a path, dry grinding gear shaft and sleeve can easily lock, and the use of external lubrication type melt pump this problem can be solved using four bearings in the pump body outside the master axis and slave axis is fixed, according to material viscosity and temperature of the melt pump and the internal structure and seal with the gap for optimized accordingly.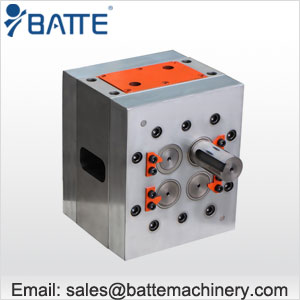 Melt pump with new structure design:
Batte melt pumps have a unique positive displacement design to control the pressure, temperature and viscosity precisely. The melt pump is widely used in plastics, resins, rubber and chemical products and extrusion, such as: granulation, films, tubes, plates, sheets, fibers, fiber, plastic tubing and other medical industries. Almost covering most of the material polymer material, such as PE, PC, PP, PVC, HIPS, PS, PA, TPUR, fluoropolymer, polysulfone, polyester, thermoplastic elastomers, rubber, adhesive fever, etc.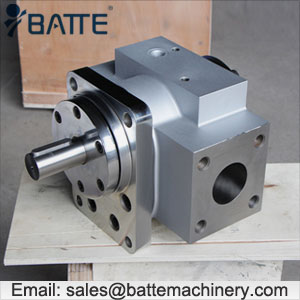 CE series extrusion melt pump:
CE series gear pumps for extrusion are Batte new-generation melt pump with good performance. It has the same function and applications with ZB-B and ZB-C series melt pumps, and has better performance in operation. The pictures are as follows: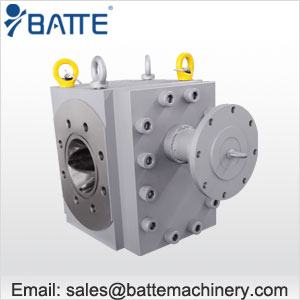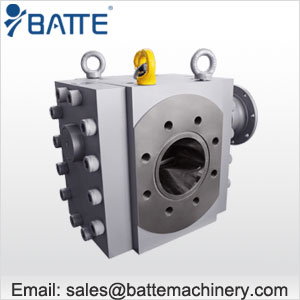 ---
pre:
Melt pump spare parts
next:none
Inquiry
Please feel free to give your inquiry in the form below. we will reply you quickly!